Honeymooning off the beaten path: Guacalito, Nicaragua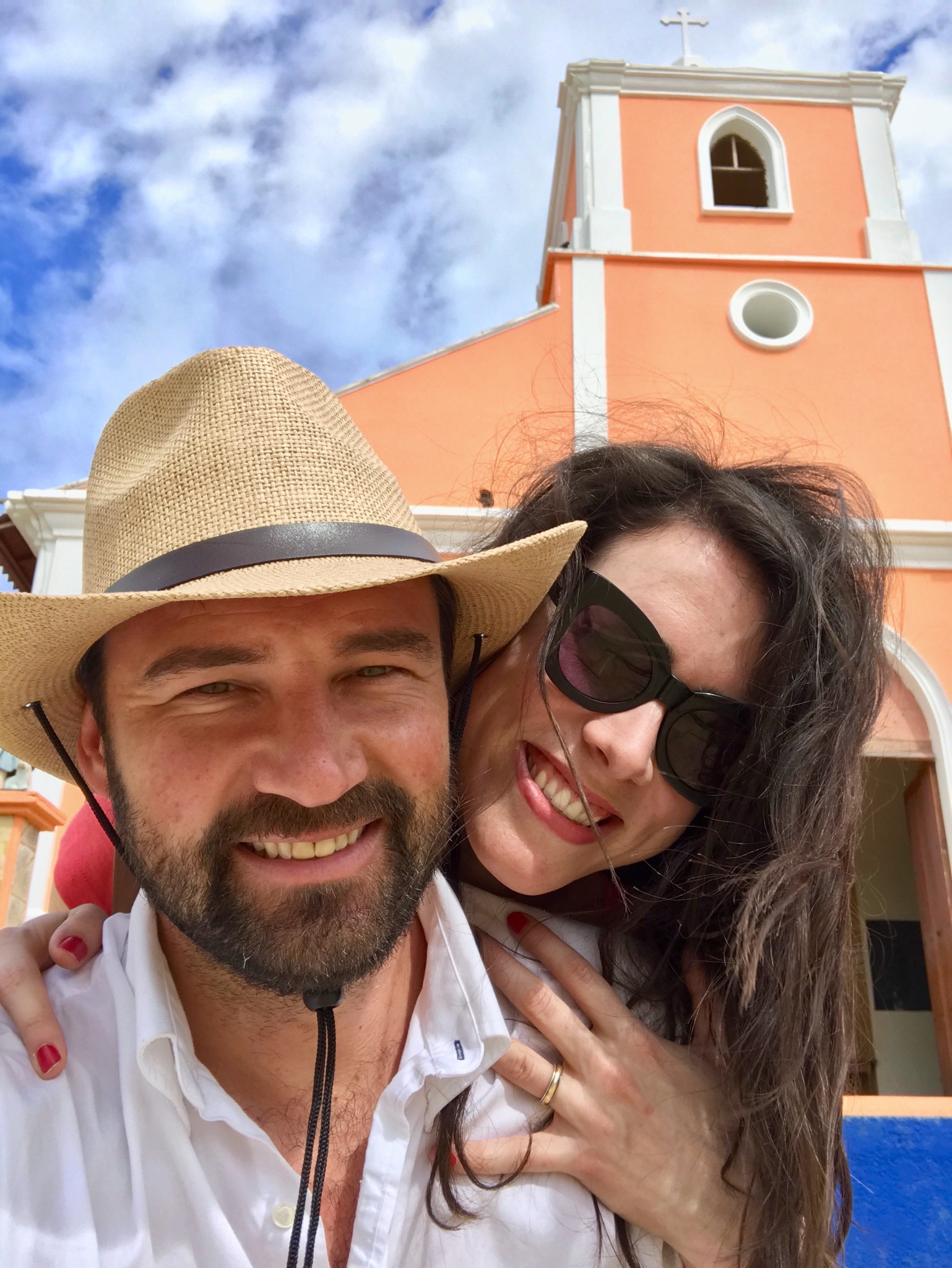 A week after we got married, Kristian and I got on a plane and headed to Guacalito, Nicaragua. If you're like most people we told about this, you're probably scratching your head and wondering why Nicaragua? I mean, it's not exactly on a lot top Honeymoon destination lists. But, as I discovered in 2015 when my brother got married in Granada, Nicaragua, it's a beautiful country well worth visiting.
My sister-in-law's family was gracious enough to let us use their *gorgeous* beach condo in tucked away Guacalito for the week (thank you, thank you, thank you, Lacayos!). I didn't anticipate returning to Nica so soon, but we couldn't turn down a free place to stay in a country just north of (and very similar to) Costa Rica. In short, it was a magical week: I was anticipating the adjustment to married life being a LOT more difficult, even while on a romantic trip, but it ended up being almost perfect, thanks be to God.
Kristian and I both agreed that the best part of the honeymoon (that I'm willing to write about in a public forum) was having an entire week without a schedule, during which we could just be with each other--pray, cook, eat, go for walks on the beach, explore the country, watch the sunset, and not have to worry about the calendar. A week was just enough time for us to enjoy the rest and be ready to go back home.
In case you're looking for an outside-of-the-box honeymoon destination or just want to explore central America on your next vacation, here's the lowdown on honeymooning in Nicaragua:
The good:
1. The food: nothing beats the meat in Nicaragua. Seriously. Some of the best steak I've ever eaten. Plus, we had fresh fish on the beach in Tola (as in, the waitress went and got the fish from a fishing boat on the beach and brought it back to the kitchen where it was prepared).
2. The drinks: not only are they CHEAP, but I had the best mojito of my life while we were there. Kristian highly recommends Flor de Cana rum.
3. The people: Nicaraguans are a warm and friendly people, who love the Lord and his Mother and love to show off their beautiful country.
4. The faith: Every church in the country has Eucharistic adoration on Thursdays. Yep: EVERY CHURCH. Also, the Sunday Mass we attended in the little village of Tola on our last day was one of the most faith-filled I've ever experienced.
5. The accommodations: We spent our first night in the colonial town of Granada at a colonial mansion-turned-hotel for a whopping $40.00. Loved it. Then, we got to spend a week in the lap of luxury at the Mukul resort (see photographic evidence above). While we couldn't afford to take advantage of all of the cool stuff offered by the resort, it was still a magical experience to even be there.
6. The prevalence of butterflies: they are EVERYWHERE and I loved it.
7. The weather: unlike the humidity and heat that you'll get if you visit Nica in the summer, "winter" there is windy, with plenty of sun and highs in the low 80s every day. Perfection.
8. The beauty: between the jungles and beaches and volcanoes and lagoons and colonial villages, Nicaragua is a feast for the senses.
The unpleasant: It was so windy on the day that we drove to the beach that a HUGE branch fell off a tree and hit our windshield. Thankfully, the only damage done was to the windshield, and aside from a hefty rental car bill, we were fine. The crazy winds (we're talking 20+ mph), combined with the pollination of a plant called pica pica led to crazy amounts of itchiness. It's difficult to describe, but I heard the sensation compared to shards of fiberglass coming into contact with your skin. Fortunately, the power of the pica pica was exhausted after our first day there, and apparently it's a freak occurrence anyway (a few of the Nicaraguans we spoke to had never even heard of it before). Getting a couples massage that day definitely helped distract us from the pain. :)
The heart-wrenching: Honestly, the most difficult thing about vacationing in a place like Nicaragua is coming face to face with abject poverty and trying to remember that by patronizing local businesses (unlike Costa Rica, most of the hotels/resorts in Nica are owned and operated by Nicaraguans), you are doing something to help. If you do vacation or honeymoon in a developing country, I recommend carrying protein bars and such with you to give to those you encounter who may be in need.
That's a wrap! Did any of you honeymoon in an unconventional location? I'd love to hear about it in the comments!
Photos in order: 1. The grandeur of God at Playa Gigante, Tola. 2. The most incredible sunset I've seen, viewed from the top of a little hotel on the beach in Tola. 3. The lobby of the resort where we stayed in Guacalito, Nicaragua. 4. We're married. :) 5. We were the only two people on this gorgeous beach. 6. The cutest church in San Juan del Sur. 7. Wedding rings with a view. 8. Sunset on our last night at the resort. 9. The best mojito EVER, and it was $2.50. 10. Sunset in Granada, on our last night in Nica.